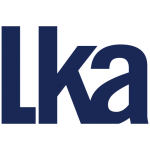 Website LKA Group
LKA Group is recruiting Investigators!
LKA Group is providing a unique opportunity for professionals with varied experience to move into the field of Factual and General Insurance investigations. No previous experience as an investigator is required although you will need:
Do you have:
Strong writing skills;
Ability to quickly build rapport with interviewees and clients;
Professional presentation, attention to detail and professionalism;
Business acumen;
Adherence to various due dates and client requirements;
An innate ability to distil complex information into simple and understandable facts;
Flexibility;
Your own equipment (laptop, printer, mobile phone, reliable vehicle etc).
Becoming an investigator suits a wide range of experienced professionals including Case Managers, Journalists, Researchers, Educators, HR professionals, lawyers and more.
LKA Group is willing to train and develop talented individuals who are seeking casual employment and the ability to work independently from a home base.
Competitive hourly rates are available to the right candidates, as is support to obtain a Certificate III in Investigations Services. You will enjoy the benefits of working for a National investigations firm during period of further growth. Seize this opportunity during uncertain times and submit your CV and one page cover letter to careers@lkagroup.com.au
Have questions:
For additional information regarding this opportunity or the steps required to become an investigator with LKA Group, please call NSW Investigations Manager Corey Courtemanche on 0430 947 711.