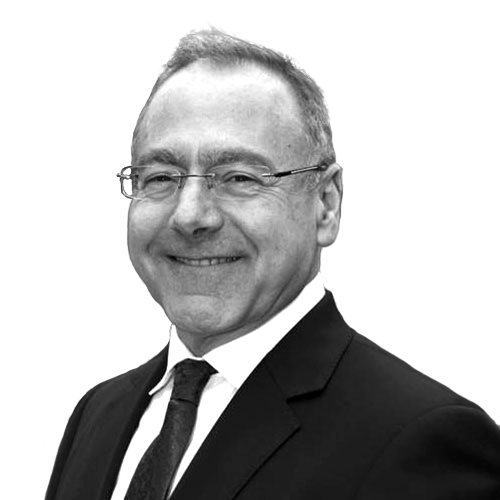 Vince Scopelliti, a lawyer with more than 27 years' experience working within and managing investigations across all aspects of the public sector. Vince is also a respected leader in the delivery of workplace misconduct investigations and training nationally, and has completed hundreds of investigations for a range of government panels across the public sector.
As Managing Director of LKA Group since 1990 Vincent has grown the Victorian practice from a total team of five investigators to become one of Australia's largest and most professional investigation firms with over 40 full time investigators. Vincent has many years investigative experience in all facets of investigative work including workers' compensation, CTP, liability, fraud, misconduct and workplace investigations.
Following WISE Workplaces recent merger with LKA Group, VINCENT is the new Managing Director of WISE Workplace, with a wealth of knowledge and experience in government workplace investigations, service reviews and investigating ethical breaches within the not for profit sector and private industry.
Prior to establishing LKA Group and now WISE Workplace, Vincent had a successful career as a commercial lawyer in private legal practice for a leading Melbourne law firm. During this time, he focused on personal injuries and other general litigation matters, honing his dispute resolution and litigation skills.
Upon joining LKA , Vincent was extensively trained in investigative techniques and methods which has combined well with his career background.
As Managing Director of national service based firm, Vincent has keen insights into the employer's perspective in handling workplace misconduct and grievances.
Vincent has considerable experience in managing complex and sensitive investigations particularly those involving allegations of ethics breaches and misconduct.
Vincent has developed practical expertise in the rules of evidence, procedural fairness and the impact of employment and antidiscrimination legislation and policies on workplace investigations. Vincent combines this expertise with his specialist investigative skills, to provide services aimed at helping clients investigate workplace matters efficiently, expeditiously and fairly.
As an experienced investigator and manager Vincent has a clear understanding of the issues facing small and large entities when grievances and/or misconduct allegations are raised. These are key considerations in managing workplace investigations.
Investigator team leadership
Planning investigations
Gathering and analysing documentary and electronic evidence
Strategic advice on processes
Interviewing witnesses
Applying Briginshaw principles
Applying rules of procedural fairness
Preparing witness statements
Managing whistleblowers
Report writing
Policy and legislative interpretation
Making evidenced based findings
Recommendations on disciplinary action